Google 2015 – What We Searched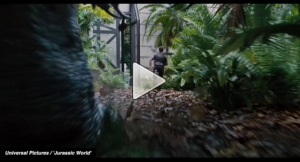 What people are thinking about and wondering about is what we tend to also search for online. It can be pretty revealing and interesting to look at.
Time has a good site that sums it up. It's not easy to boil it down into a digestible chunk. Like many other social sciences, people can make the numbers tell just about any story they want.
My overriding conclusion is that the majority of searches are going to be based on celebrity happens and media.
The list from Time (including video)… I don't think they're in order b/c I saw the same list in a different order on a different site.
Lamar Odom
Jurassic World
American Sniper
Caitlyn Jenner
Ronda Rousey
Paris
Agario
Chris Kyle
Fallout 4
Straight Outta Compton
So that's 4 public figures (celebrities sort of), 3 movies, 2 video games and 1 terrorist attack.
I think Google's version would have us believe the year's searches were filled with more social/liberal content w/ a smattering of entertainment and sports.
It bugs me when companies go outside of their 'for profit' intent and bleed into social issues. I'm all for them helping charities and such but it doesn't have to be so polarizing. Clearly Google is taking sides here and that doesn't help – it just fans the flames.
But I can't believe they do it out of pure motives in any regard. I think that's naive. I believe they make these statements as PART of their profit intent. Get on board! 🙂