Create A Subfolder in Yahoo Mail – iOS
I use email for everything and have lots of folders. But it's was to figure out how to create a subfolder in Yahoo mail. I know, I know the first thing is to stop using Yahoo, but I've been using it since '98 and my attempts to change have been painful…
Create A Subfolder in Yahoo Mail
I have tons of folder and at one point used Apple's Mail client and organized my folders with subfolders. I went back to Yahoo's web client but you can't create subfolders that way.
Create a new Subfolder via the iOS Mail App…
In the iOS Mail app you can tap the Edit button and a button will appear at the bottom right for 'New Mailbox'.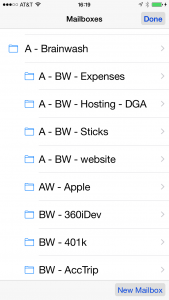 Tap 'New Mailbox', enter a name and tap on the entry for 'MAILBOX LOCATION' to specify the parent folder!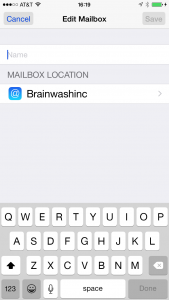 If you already have a folder or create one via Yahoo…
You can create a new folder in Yahoo, but you can't make it a subfolder. So if you first create the subfolder in the Yahoo client…

Here's how to move it to be a subfolder via the iOS Mail app…
Go into your folder list in the Mail app
Tap Edit (top right)
Scroll down to your folders (if you're at the top)
Tap on the folder you want to move
Tap on the entry under "MAILBOX LOCATION" and select the new parent folder.
Then tap Save and Done.