Best Laptop Backpack – Comparison and Review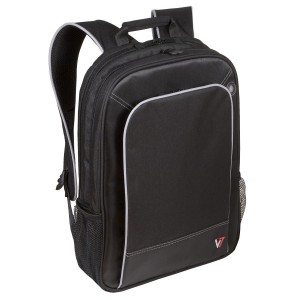 I'm picky about my laptop backpacks and wanted the best laptop backpack… based on my criteria. The result was actually 2 backpacks, but they are each for certain uses.
Best Laptop Backpack
Most of the time I want my backpack to be very small and light but to protect my laptop. So for most days I use the V7 16-inch backpack. There's also other sizes.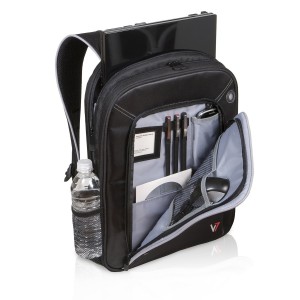 It has various pockets and such, but honestly it's mostly empty and I want to keep it that way.
The purpose for it is to be a padded bag for my laptop that I can wear on my back.
Other times (usually trips), I need a larger backpack that can hold more cables and such plus, in my case, usually my clothes and everything else for my trip.
For that, I use this SwissGear laptop backpack. It's not too big, but has lots of space and also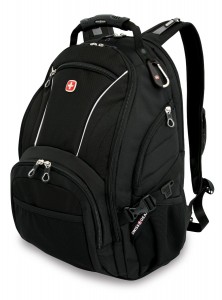 good padding for my laptop. Also, it has large side pockets for water bottles – I don't carry water bottles in the same areas as my laptop for (hopefully) obvious reasons.
Summary
Both of these backpacks provide good protection, aren't too expensive and serve the primary purpose of protecting my laptop.
One is smaller/lighter and the other larger so depending on your needs/uses, one of these should be the best laptop backpack for you!
If you have a backpack you've found that would be a good option, let me know in the comments below. Thanks!
Side note… I used to use the SwissGear backpack all the time. However, when I got my new laptop, it was MUCH lighter. I wanted to really take advantage of that and took pretty much everything out of my backpack except the power adapter/cord.
Then I realized that the backpack itself was probably the majority of the weight – my laptop was just that light (MacBook Pro 15″ Retina w/SSD). The V7 is very light.