P90X3 Triometrics – Tony Horton's Shoes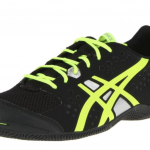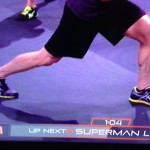 I was doing Triometrics today and was trying to figure out what shoes Tony was wearing.
I couldn't find them, but I think it's the Asics GEL-Fortius or the GEL-Craze (below).
He wears the GEL-Fortius in MMX. He's definitely a fan of Asics.
I know he wears the Asics GEL-Craze in Total Synergistics and there's a pair w/ similar colorings to the ones he has in Triometrics.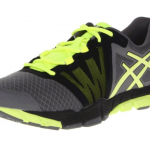 I have the GEL-Craze and LOVE them – so light, comfortable and they breath really well.
Also, there's the GEL-Fortius that has a similar coloring – it's close so maybe they've just changed the model a bit.