Smoothie, Fleetwood-Mac, Halloween
Yesterday was Halloween, but it was also Friday so I worked as usual.
Smoothie
I did an ab workout in the morning and then did the elliptical for a while. I made a smoothie afterwards. It ain't pretty, but it's about the healthiest thing around and I've grown to really like the taste.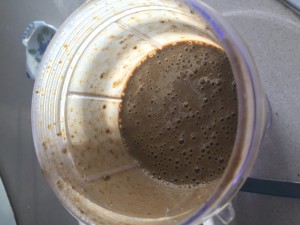 I finished watching the second Hunger Games and finished a Fleetwood-Mac documentary. It wasn't as good as the Eagle documentary I'd watched recently, but still pretty interesting.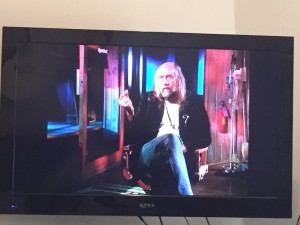 Both have been pretty inspiring. I've been using jamplay.com for guitar lessons and it motivated me to try a couple new things. I did some reggae lessons and one on the Beatles' "Rocky Raccoon" just for fun.
In years past, I'd put a good bit of effort into Halloween costumes. I've even won some prizes/contests…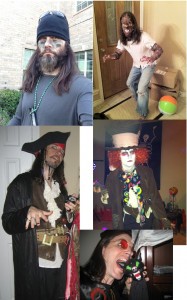 But this year we just got behind and there weren't any parties so this was it…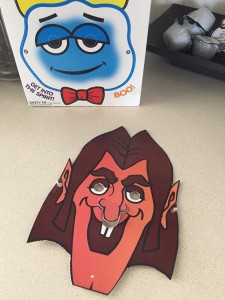 I grilled some flatbread for people we had over and we went trick-or-treating. It was a good haul of candy and such. Later, my elder son was eating a tootsie roll when a loose tooth abandoned ship. There was some blood but over all it was probably a big relief.
We hung out for a while w/ some friends and had some laughs. The kids did well and my elder son apparently just went to bed at some point.
On Fridays, I let the boys sleep in my bed with me. So had to get him up which he doesn't remember.
We sorted the candy this morning and some Wall Street style trading went on for various KitKats and Skittles and such.
Today was my eldest's last regular season flag football game – next week is the playoffs! All the teams make it to the playoffs so theoretically a team w/ 0 wins could take first place. They just have to play more games to get there.
After the game, we went to Loco Cafe in Denton. Great biscuits…