P90X3 Diet Meal Options: Tuna, Brown Rice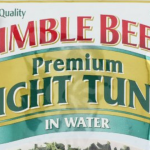 I recently posted about my P90X3 Nutrition Quiz, Meal Plan, etc. and I thought I'd post about a couple of my easiest, fastest P90X3 diet meals.
Protein: Tuna
I like tuna – I'm not nuts about it, but it's good, cheap and high in protein. Also, I love how it stays fresh for so long.
I get the 2.5 oz pouches from Amazon – I do the subscription so it's shipped every month. One pouch at 2.5 ounces is about 1 serving on the P90X3 diet. Depending on your needs you can use 1 or 2.
For an quick, easy meal/snack, I put two pouches in a bowl, a tablespoon (or so) of fat-free mayo and some pickle slices. A lazy man's tuna fish salad. I usually add some Tony's or Tabasco for flavor.
Carbs: Vegs
Then I steam a bunch of vegetables and have a bunch of broccoli or similar. I typically keep a bunch of frozen chopped broccoli, squash, etc. – fresh is great, but frozen is the next best and if it's already chopped… done.
Carbs: Brown Rice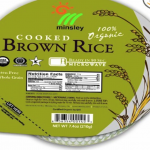 Another great, fast, easy, good option for carbs is brown rice bowls. They're precooked and heat up in 90 seconds. Half of one bowl is about 1/3 cup which is one P90X3 serving.
Fat: Easy
That's a quick option for protein and carbs – fat is easy. Throw some cheese on the vegs or grab some nuts.
Check out my Homemade Shakeology Substitute here!