Numbers 30-32 – Balaam Goes Bad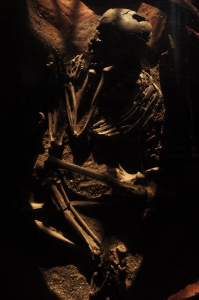 God tells the Jews to take "full vengence" on the Midianites (see Chapter 25). It turns out (v16), Balaam was behind it.
He cdn't curse God's people and get rewarded by Balak. But he must have made some type of deal, probably w/ Balak, to go get the Midianites to temp the Israelites… and it worked.
He's killed in the attack also. Bad end to a bad guy.
Here's a guy that clearly has access to God and yet he trusts in and tries to get rich from people. What a skewed perspective we have on what to value.