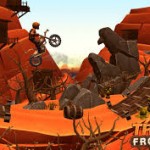 I haven't finished Trials Frontier – far from it – but I've gotten to play it a bit and so far so good and wanted to post some review thoughts (video at bottom).
It's a lot like Bike Baron which I really like. In fact, it was Bike Baron that got me interested in Trials Evolution which was awesome.
The mechanics and physics are strong and natural. The gameplay is intuative and smooth.
Also, there's a storyline to the game which, so far, has only served to bring some meaning to the challenges. Hopefully it continues.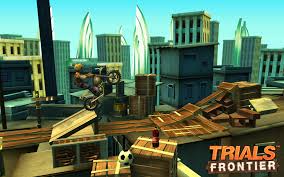 One thing I'm not a fan of is all the reading in the game. At least to you can tap on the arrow and control the speed, but still – not my fav.
Again, so far, so good – I dig it. I can't wait to play more and will update as I do.