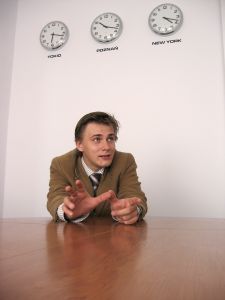 Not the movie.
Didn't people at one point and "8 hour day" that included lunch? My first professional job (at IBM) had a 45 minute lunch… but I worked 8 hours and 45 mins. What's up w/ that?
At what point, if was every true, did it change to not include lunch? What genius figured out they could get another hour out of everyone every day!?!?
That's 5 hours a week – assuming 50 weeks a year (holidays, but not vacation, sick days, etc.), that's 250 hours a year which translates to 31.25 eight-hour days. Another whole month!!!
I bet that guy is sipping mai-tais on a beach somewhere.