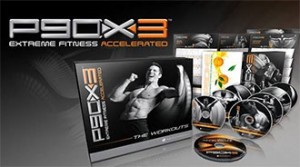 The last two workouts of the wee were CVX and The Warrior.
Both were tough and, like the others, pretty much as hard (or easy) as you want them. Both had a lot of movement and combined moves so you're pretty much hitting all angles of a workout in the 30 mins. Good stuff!
Week 1 overall was really good and each workout left me looking forward to doing it again. In fact, I did Total Synergistics this morning for the second time and liked it.
I like the 30 min time length. However, sometimes I don't feel like I've worked out enough by the end. I think this is just a mental thing – I'm exhausted by the end so it's not that I want to keep going.
I've kept the diet for the most part. Probably 80-90%. I like the diet so far also and I believe I feel more energetic. I'm seeing my meals differently – more like 'what should I eat?' rather than 'what do I want to eat?'
And each time I eat well, I'm glad I did and feel a sense of accomplishment. I've always said 'you never regret eating healthy.' It's mostly true. 😉
I believe I'll see good results from this overall. I'll be curious about the fat/weight loss too.