Online Guitar Lessons/Instruction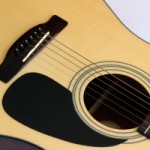 I was thinking about picking up the guitar again. I've been playing Rocksmith 2014 which is fun, but I'm not sure how much I'm really learning.
I've mostly narrowed it down to jamplay.com and guitartricks.com
Both are online which means I don't have to install anything and I can do it from various sources: iPad, etc.
JamPlay.com has an app – I don't believe GuitarTricks.com does.

I signed up for the jamplay.com trial mainly b/c they didn't require a credit card.

I went thru some of the early lessons so far and they're good, but very beginner. That's awesome that they start so basic, but I'm looking forward to some more in depth material.
I'll try to keep this posted updated.
UPDATE: Here are some coupons for jamplay.com…
GUITAR:
33C6CE – 10% off all guitar products (monthly, quarterly, yearly)
1BA1E2 – 25% off first month

BASS:
0713E7D01A – 25% off first month
4B926862C0 – 10% off all bass products (monthly, quarterly, yearly)