Numbers 12-14 – Will We Ever Learn?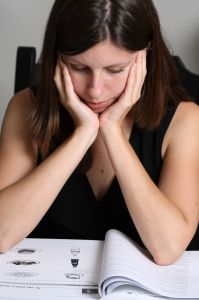 SO MUCH going on in these chapters… I'll try to keep is short…
Miriam (and Aaron, but mostly Miriam) is jealous of Moses, who is God's friend (more than a prophet) and she's judged a bit.
The spies are sent into the land and it's awesome, but they're scared and give a 'bad report.' SPOILER – they die in ch 15. They sd have just reported and followed, but they seem to have lied or at least exaggerated the report and helped convince the people to NOT go into the land.
The people whine and say "wd that we had died in the wilderness!" Oops. God heard that. He was going to kill them right then and start over w/ Moses, but Moses pleads to God's character and they are saved.
However, 'just as you have spoken in My hearing, so I will surely do to you' – everyone dies in the wilderness… just not right now. A year for each day they spied – 40 years in the wilderness until everyone currently counted (census) will die.
For whatever reason, scared, convicted, motivated, they decide – 'ok, we'll go into the land!' but God already said no so now the 'right' thing wd be to just accept His will and wander… and die. But they disobey and charge into the land (w/o God) and get beat down.
Will we ever learn?