Drea Weber's Shoes P90X3 Triometrics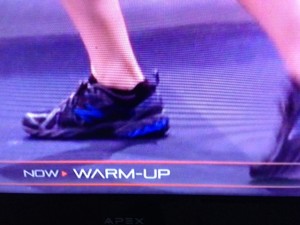 I've been trying to figure out what shoes Drea is wearing in P90X3 Triometrics. I can tell they are New Balance, but I can't find what they are???
I found a few online that might be them, but maybe a newer version.
If you know the exact one, let me know. But here's what I found…
UPDATE: A helpful reader posted a comment (below) that it's the WT610 (I think he's right).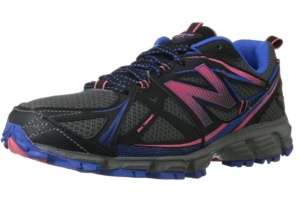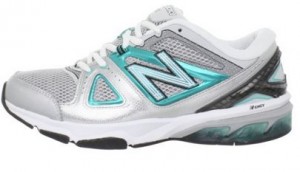 New Balance WX1012 – these look the most like running shoes of the group and the coloring is off, but they have a similar design.
Also, they are the most expensive of the ones I found.
New Balance WX577 – these don't have any reviews and look like walking shoes. They are less $$$ than the WX1012.
They have a 'manmade sole' – what does that mean?
New Balance WX867 – these have the best reviews of the 3, (potentially) cost the least and look the most comfortable and light.
Of the three, these look like something I'd see in a P90X3 workout.