Deuteronomy 8:5 – Struggles Prepare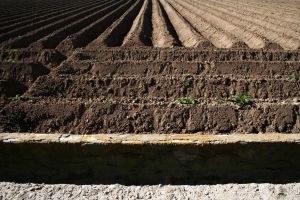 "Thus you are to know in your heart that the Lord your God was disciplining you just as a man disciplines his son." NASB
He's referring to the time wandering in the wilderness. The hunger, manna, thirst, struggles, wanderings, etc. – it says "He humbled you and let you be hungry."
It was all to teach them things like "man does not live by bread alone" and the next part is key "but man lives by everything that proceeds out of the mouth of the Lord."
What comes out of the mouth of the Lord? Words!
When He speaks, galaxies are created. He's the creator of music, art, love, life, colors, everythings! How? He speaks them. Ker-bam!
"You think that's air you're breathing." ~ Morpheus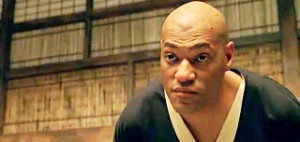 He creates and controls it all. If He's allowing you to struggle, it's to discipline you (not punish, but prepare you) for something else.
Maybe it's for more struggles. Maybe it's to glorify Him. Maybe it's to handle greater blessing for His purposes.
I'll be honest – my first thought when I think/read "greater blessing" is things like a boat or vacation home or some other material thing. Guilty.
Those wd be great… but only if they are great to Him. Better blessing is increased faith, a closer walk w/ Him, more people to love and be loved by. Maybe that's the type of blessing He's preparing you/me for.
But preparation is necessary. He was preparing the people in the wilderness. They must learn that God is everything: He provides, comforts, protects, etc. So that when they got into the land and it had pre-built cities and is "a good land, a land of brooks of water, of fountains and springs, flowing forth in valleys and hills; a land of wheat and barley, of vines an fig trees and pomegranates, a land of olive oil and honey", etc.
They were about to win the lottery and He wanted them to go thru the Great Depression first to appreciate it, know how to handle it and not lose control.
I've heard that 90% of people that come into sudden wealth are actually worse off w/in a year than before they got the money. They don't know how to handle it. Easy come, easy go.
Appreciate and value the discipline. It might be preparing you for something greater… in His opinion.