Deuteronomy 7:22 – Little by Little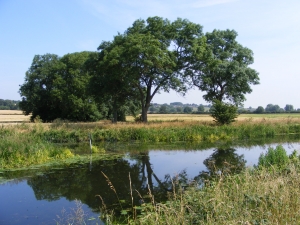 Today I read Deut 5-7 – so much content… must resist writing a ton… focus on one thought… ok.
Deut 7:22 "The Lord your God will clear away these nations before you little by little; you will not be able to put an end to them quickly, for the wild beasts would grow too numerous for you." NASB
God has great blessings in store for you… when you're ready. You can't handle everything all at once.
If God had gotten rid of all the land's inhabitants at once, the people wd have been overwhelmed w/ animals, crops, etc. Instead, He "phases" them out.
So even though it's good and a blessing, it might be too much to handle. We can't really know what God might be holding off for us b/c we're not ready.
What do you have now (as a blessing) that God may held off for a while?
And remember, trials bring about perseverance, character, hope… closer to God so while He may be holding those off too, we sd "consider it all joy."
Verse 7 restates that He picked you but it's not b/c you're so special. 😉 Don't get a big head.
There's great content in these chapters about how to live, keep His word in you at all times, share it, teach it, etc. Good stuff.