Deuteronomy 32 – God's Word, indeed it is your life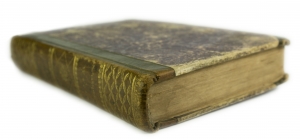 V 32: 47 "For it not an idle word for you; indeed it is your life."
God's Word is life. It is His revelation, His truth and leads to knowing Him and life.
Obeying it leads to fellowship and blessing with Him. What more life is there?
John 1:1 "In the beginning was the Word, and the Word was with God, and the Word was God."
Treat it accordingly.