Building Teams: Who's on my Bus?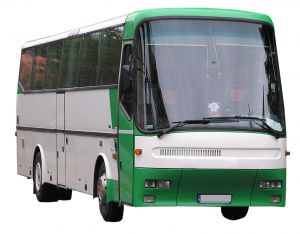 I read this article someone tweeted about today regarding relational thinking. It resonated with me because over time I've realized that as a developer, my ideas typically won't succeed because no one will hear about them. Just being good isn't enough.
But I've been seeking more partnerships with people who bring something to the table I don't – particularly an audience.
So thinking relationally is right in line with this.
If You Want To Go Fast, Go Alone. If You Want To Go Far, Go Together
I loved this quote by the Wells-Fargo CEO Dick Cooley…
"I am not going to figure out first where to drive this bus and then get people on the bus. No, I going to do it completely opposite. I am not going to try and figure out where to drive the bus until I've got the right people on the bus."
I love that. Of course, then you can overanalyze it, like I do, and say "who do I want on my bus?", "what criteria to I use to choose people for my bus?", "what if people I want don't want to get on my bus or people I do NOT want on my bus want on?"
So I'm not sure I've figured it out, but I like the idea of finding the "right"/good people and then figuring out where to go.
I'm think I might setup multiple "busses", get my people on them and then figure out where to go.