Adventures in Babysitting (1987) – 4/5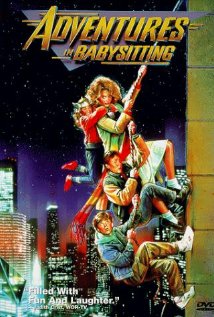 Adventures in Babysitting (1987) – IMDb. I saw this movie in the theaters almost 30 years ago! I liked it then and I like it now.
It's fun and silly and well done. It's kinda weird to see the mentality of a PG-13 movie back then. No nudity, but cussing, a Playboy (no graphic shots), etc. Not sure if today is better or worse, but it just feels different.
Anyway, it's a fun adventure through downtown that's dated just the right amount.
I dig Elizabeth Shue in this and most things I've seen here in – I think I even saw "Piranha 3D" a few years ago on Netflix or something.